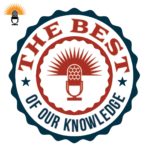 It's kind of hard to describe what it feels like walking through New Orleans to someone who has never been there. But according to a newly published history, if you want to understand New Orleans, watch a few of its funerals.
Today on the Best of Our Knowledge, we'll talk about the Crescent City with a New Orleans native who has just written a character driven history of one of America's great cities.
We'll also spend an Academic Minute trying to recreate the Deepwater Horizon oil spill.