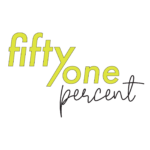 On this week's 51%, we hear from a woman whose illness led to her documentary film. And we hear what's changing in some states to allow pregnant teens to make their own medical decisions.
Jennifer Brea was an avid traveler, a Harvard University PhD student and a Princeton University grad. She was engaged. Then one day she could not get out of bed with an illness that went undiagnosed for years. Finally she started to meet other people–mostly women–who were struck with the same —  a misunderstood illness, Myalgic Encephalomyelitis (ME), commonly known as Chronic Fatigue Syndrome (CFS) or ME/CFS. To take control of her life, and to be taken seriously, she started to film herself, others like her and the few experts on the subject. Her resulting documentary is entitled "Unrest." Jennifer Brea spoke with KALW's Inflection Point host Lauren Schiller about her battle with the illness, starting with when she knew something was really wrong.
That was Jennifer Brea. Her film is "Unrest." She was speaking with Inflection Point host Lauren Schiller, produced at KALW in San Francisco. Hear Schiller's other conversations at inflectionpointradio.org, and on her Inflection Point podcast.
In more than a dozen states across the country — including Indiana and Ohio — teenage girls who get pregnant can't make their own medical decisions. That's because laws in those states require them to get a parent's permission. That can be hard for teens whose parents are not an active part of their lives. Esther Honig of Side Effects Public Media reports from Ohio.
This story was produced by Side Effect Public Media, a reporting collaborative focused on public health.
And that's our show for this week. Thanks to Patrick Garrett for production assistance. Our executive producer is Dr. Alan Chartock. Our theme music is Glow in the Dark by Kevin Bartlett. This show is a national production of Northeast Public Radio. If you'd like to hear this show again, sign up for our podcast, or visit the 51% archives on our web site at wamc.org. And follow us on Twitter @51PercentRadio