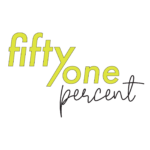 On this week's 51%, it's exam time for many, and new research suggests that women have more test anxiety then men. We hear about a new contraceptive law in Massachusetts and have a different look at the #MeToo social media campaign.
Research has long shown that women who enter college intending to pursue a career in science, technology, engineering or math abandon that path more frequently than their male peers. And now a new study out of Stanford University and the University of Minnesota has found a possible source of that gender gap – high-stakes exams at the college level can actually put female students at a disadvantage. The study's findings suggest that women are more heavily influenced than men by test anxiety, and are more often "weeded" out in large "gateway" classes early on in their education. 51%'s Jessica Bloustein Marshall spoke with one of the study's co-authors, University of Minnesota Postdoctoral Associate Cissy Ballen about the study, and about how reducing test anxiety could help close a pervasive gender gap in STEM.
That was University of Minnesota Postdoctoral Associate Cissy Ballen speaking with 51%'s Jessica Bloustein Marshall.
Republican Governor Charlie Baker signed a bill in November ensuring no-cost contraceptives in Massachusetts – regardless of health care law on the federal level. 51%'s JD Allen spoke with state Representative Tricia Farley-Bouvier, a Pittsfield Democrat, about the law.
That was state representative Tricia Farley-Bouvier, a Democrat from Pittsfield, Massachusetts, speaking with 51%'s JD Allen.
According to the Centers for Disease Control and Prevention, opioids, including prescription painkillers, heroin and fentanyl, killed more than 33,000 people in 2015, more than any year on record. We go to a suburb of Seattle to hear from RadioActive reporter Brian Freeland and a story of a female teen's struggle with addiction.
Brian Freeland produced this story through KUOW's RadioActive Youth Media in Seattle. Learn more at kuow.org /radioactive.
Actress Alyssa Milano took to Twitter October 15, sparking tens of thousands of responses to her #MeToo campaign. It took off on other social media platforms.  And it started with sexual assault accusations against Hollywood movie producer Harvey Weinstein. Since, the accusations have spread from Hollywood to the political realm. The idea behind #MeToo is to encourage sexual assault survivors and sexual harassment victims to post the hashtag to raise awareness. And it's not just happening in the U.S. As KALW's Sandip Roy reports, the "MeToo" hashtag carries more weight than your average social media meme in India.
And that's our show for this week. Thanks to Patrick Garrett for production assistance. Our executive producer is Dr. Alan Chartock. Our theme music is Glow in the Dark by Kevin Bartlett. This show is a national production of Northeast Public Radio. If you'd like to hear this show again, sign up for our podcast, or visit the 51% archives on our web site at wamc.org. And follow us on Twitter @51PercentRadio