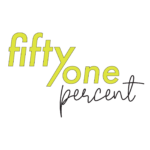 On this week's 51%, we meet a woman making her directorial debut with a film about her sister's suicide  and hear about a program to encourage young women to enter STEM-related fields.
Hope Litoff is a veteran film editor. Now, her directorial debut is with a documentary called "32 Pills: My Sister's Suicide." The film is her search for answers. She wanted to know more about her older sister's struggle with mental illness, and why New York City-based artist Ruth Litoff committed suicide in 2008. The documentary has been screened at a number of film festivals, and premieres on HBO December 7. I caught up with Hope Litoff at the film's screening at the Woodstock Film Festival at a theatre in Rhinebeck, New York. We spoke just after she held a q & a with the audience, during which she said she thought the film would be cathartic for her, but it wasn't, so I asked her if she were glad she made the film.
That was Hope Litoff, talking about her documentary "32 Pills: My Sister's Suicide." It is the veteran film editor's directorial debut. Just a note: Litoff started drinking again while making the film after 16 years of sobriety. She is sober again today. Making the film also led to Litoff's realizing her sister's dream, and exhibit her sister's photographs in Bellevue Hospital, where Ruth Litoff spent a lot of time. "32 Pills: My Sister's Suicide" premieres on HBO December 7 at 8 p.m. EST.
Women make up half of the nation's college-educated workforce, but that's not the case in STEM fields. In computer science, physical science, mathematics and engineering fields, women are less than one third of all workers. That gap has inspired programs like Eureka!, which encourages young women to go into STEM-related fields. 51%'s JD Allen reports.
Research shows when someone goes to prison, the health of that person's family members can suffer. Mothers, spouses and even neighbors report more health problems than do those whose loved ones walk free. A bus service in Indianapolis helps families stay connected. Reporter Emily Forman from Side Effects has the story.
This story was produced by Side Effects Public Media, a reporting collaborative focused on public health.
And that's our show for this week. Thanks to Patrick Garrett for production assistance. Our executive producer is Dr. Alan Chartock. Our theme music is Glow in the Dark by Kevin Bartlett. This show is a national production of Northeast Public Radio. If you'd like to hear this show again, sign up for our podcast, or visit the 51% archives on our web site at wamc.org. And follow us on Twitter @51PercentRadio