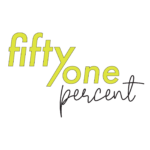 On this week's 51%, we're in the thick of football season and we hear from the first woman to coach in the NFL, plus we learn about an artificial pancreas from a woman who is an expert in type 1 diabetes.
Despite her 5-foot-2, 130-pound frame, Jen Welter always excelled in athletics, from tennis to rugby to women's football.  Welter credits her determination for helping to crack one of America's most stubborn glass ceilings. In 2015, she became the first female coach in the National Football League, working with the Arizona Cardinals' linebackers in the preseason. But as Welter writes in her new memoir "Play Big: Lessons in Being Limitless from the First Woman to Coach in the NFL" it took years of adversity before Welter found herself on the sidelines. Now, she hopes her story can inspire others and she told 51%'s Ian Pickus all about it.
That was Jen Welter, speaking with 51%'s Ian Pickus. Welter is the author of "Play Big: Lessons in Being Limitless from the First Woman to Coach in the NFL."
Doctors often suggest managing diabetes through diet and exercise, but that's primarily for type 2 diabetes. Those who suffer from type 1 diabetes can only manage their disease with the help of medicine. The University of Virginia recently pledged $17 million to research new interventions for type 1 diabetes, including support for an artificial pancreas. Allison Quantz has details.
November 6 was an especially important date in women's history.  It marked the 100th anniversary of women's suffrage in New York, which passed three years before the 19th Amendment granted women the right to vote nationwide. New York Governor Andrew Cuomo and Lieutenant Governor Kathy Hochul announced on November 6 that, in honor of the 100th anniversary of women's suffrage in New York, the state would dedicate and build two statues in commemoration of suffragists Sojourner Truth and Rosalie Gardiner Jones. They also proclaimed November 2017 Women's Suffrage Centennial Month. The state is issuing a call for submissions to select the designs of each statue.
Meanwhile, there are 23 statues of historical figures in New York City's Central Park, but not one honors a woman. So the campaign is on to place the first statue honoring women's history in Central Park. The Elizabeth Cady Stanton and Susan B. Anthony Statue Fund, Inc. is the nonprofit, all-volunteer organization dedicated to the effort.
With support from the New York City Parks Department and the Central Park Conservancy, the statue site will be near the West 77th Street entrance to Central Park.  That's a location across from the New York Historical Society and the American Museum of Natural History, and it will ensure that many of Central Park's 42 million annual visitors become more aware of women's contributions to history. The Statue Fund is working to raise the $1.5 million needed to commission, install, and maintain the statue. The goal? Bring monumental women to Central Park.
And that's our show for this week. Thanks to Patrick Garrett for production assistance. Our executive producer is Dr. Alan Chartock. Our theme music is Glow in the Dark by Kevin Bartlett. This show is a national production of Northeast Public Radio. If you'd like to hear this show again, sign up for our podcast, or visit the 51% archives on our web site at wamc.org. And follow us on Twitter @51PercentRadio