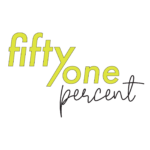 On this week's 51%, they were a match, on Tinder, and for a kidney. The director thought it was good documentary material. And we hear about finding transgender health services.
The documentary "Bean" tells the story of two young women who were a match on Tinder. One suffers from Lupus and was in kidney failure. The other, healthy, and, as it turned out after about a month of dating, a perfect kidney match. Lori Interlicchio surprised Alana Duran with the announcement of the kidney match, and caught her reaction on video, which went viral. The transplant surgery took place at Stony Brook University Hospital in New York in February 2016. Now, both 27-year-old Duran and 24-year-old Interlicchio aim to provide information and education about what it means to become a donor. The video of the gift of "it's a match" caught the attention of Emilie Bunnell. I asked what prompted her directorial debut with "Bean."
The was Emilie Bunnell, director of the documentary "Bean" with Lori Interlicchio and Alana Duran, after the screening of their film at the Woodstock Film Festival in the fall.
Clinics offering transgender health services can be hard to find outside of big cities. In central Illinois, transgender advocates are trying to change that and they've found an ally in Planned Parenthood. Side Effects Public Media's Cass Herrington reports.
This story was produced by Side Effects Public Media, a reporting collaborative focused on public health.
And that's our show for this week. Thanks to Patrick Garrett for production assistance. Our executive producer is Dr. Alan Chartock. Our theme music is Glow in the Dark by Kevin Bartlett. This show is a national production of Northeast Public Radio. If you'd like to hear this show again, sign up for our podcast, or visit the 51% archives on our web site at wamc.org. And follow us on Twitter @51PercentRadio