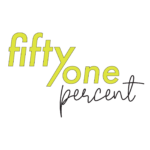 On this week's 51%, a pioneering engineer is remembered for a number of her accomplishments, and the human race could use some rebalancing, with a heavy dose of feminine power.
There's a new machine being used in New York to bore a tunnel across the Hudson River. Assembled, the tunnel boring machine measures more than 470 feet long and weighs upwards of 2.7 million pounds. And, after the New York City Department of Environmental Protection, which manages New York City's water supply, held a naming contest for the machine, the choice was Nora, for the first woman in the U.S. to earn a civil engineering degree. Nora Stanton Blatch Deforest Barney earned her degree in 1905 from Cornell University and worked for the predecessor to the DEP.
To feel into the wound, and healing, of the soul of America is an expression of feminine power. This human principle exists inside women, men and all genders, and has the potential to rebalance our species and lead the world forward. That's according to producer Ahri Golden, who says human survival depends on it. For 51%, here's her piece entitled "On the Great Rebalancing."
"On the Great Rebalancing" is part of the series "A Mother's Lens," which was created by producer Ahri Golden.  You can find more of her work at www.ahrigolden.com.
And that's our show this week. Thanks to Patrick Garrett for production assistance. Our executive producer is Dr. Alan Chartock. Our theme music is Glow in the Dark by Kevin Bartlett. This show is a national production of Northeast Public Radio. If you'd like to hear this show again, sign up for our podcast, or visit the 51% archives on our web site at wamc.org. And follow us on Twitter @51PercentRadio