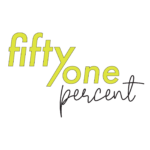 On this week's 51%, we meet a filmmaker whose mission is to raise awareness and instill compassion for all beings,  we hear about a program to get more female police officers into leadership and listen to an essay about toilet flowers.
Emmy-award winner Allison Argo is known for her emotionally-charged and deeply personal films – in particular her intimate portraits of abused and endangered animals. The award-winning films she's produced, directed and written have all been broadcast by PBS and/or National Geographic and have reached audiences worldwide. "The Last Pig" continues Argo's mission to provide "a voice for those who cannot speak for themselves"– and to deepen understanding and respect for all beings. 'The Last Pig" recently screened at the Woodstock Film Festival in New York and is about a pig farmer in the Capital Region of the state. The film follows a pig farmer through his final year of slaughtering pigs as he comes to a life-changing decision. I asked her why she took on this subject and why she chose the farm she did.
That was award-winning filmmaker Allison Argo, speaking about her documentary "The Last Pig." Her films have won six Emmys and 100 awards internationally. You can find more information at thelastpig.com and argofilms.com
A majority of police departments in New York are commanded by men. As more women join the force, a week of training that took place in Saratoga Springs was to prepare female officers for leadership roles. 51%'s Lucas Willard has the story.
That was 51%'s Lucas Willard reporting.
NEW YORK (AP) — Embracing a historic change, the Boy Scouts of America announced Wednesday plans to admit girls into the Cub Scouts starting next year and to establish a new program for older girls using the same curriculum as the Boy Scouts.
Under the plan, Cub Scout dens — the smallest unit — will be single-gender, either all-boys or all-girls. The larger Cub Scout packs will have the option to remain single gender or welcome both genders. The program for older girls is expected to start in 2019 and will enable girls to earn the coveted rank of Eagle Scout. The Boy Scouts board of directors, which approved the plan unanimously in a meeting at BSA headquarters in Texas, said the change was needed to provide more options for parents. The Girl Scouts of the USA criticized the initiative, saying it strained the century-old bond between the two organizations. Girl Scout officials have suggested the BSA's move was driven partly by financial problems and a need to boost revenue.
You'll now hear from writer Dr. Jeri Burns, who offers a story about perspective.
Dr. Jeri Burns is a storyteller, writer, and educator living in New York's Hudson Valley. You can find her at storycrafters.com. She also is an adjunct professor in the Department of Communication at the State University of New York at New Paltz.
And that's our show this week. Thanks to Patrick Garrett for production assistance. Our executive producer is Dr. Alan Chartock. Our theme music is Glow in the Dark by Kevin Bartlett. This show is a national production of Northeast Public Radio. If you'd like to hear this show again, sign up for our podcast, or visit the 51% archives on our web site at wamc.org. And follow us on Twitter @51PercentRadio
"Contributions to 51% #1474 come from the Associated Press. All Rights Reserved."