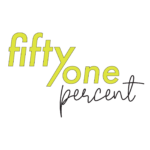 On this week's 51%, a program allows some women to keep their babies in prison; we hear about an online course about human trafficking; and a musician explores her Finnish past.
A pregnant woman in prison typically has 48 hours with her baby after it's born before it's taken away. But the mother-infant relationship can play a critical part in a child's development. Indiana Public Broadcasting's Jill Sheridan reports an opportunity in Indiana offers a mother a chance to care for her child in prison.
This story was produced by a partnership between the Indianapolis Recorder and Side Effects Public Media, a reporting collaborative focused on public health.
A new online course is available on human trafficking, and it is being offered by the UMass Amherst College of Nursing. Donna Sabella teaches the course. She's associate professor of nursing and social justice. 51%'s Paul Tuthill spoke with Sabella about the offering.
That was Associate Professor of Nursing and Social Justice at UMass Amherst College of Nursing Donna Sabella. She was speaking with 51%'s Paul Tuthill about her online course on human trafficking.
Finnish immigrants to Minnesota often faced discrimination. Many were radicals. To avoid the "Dirty Finn" label, some Finns shunned their heritage. Diane Jarvi, a third-generation Finnish-American, makes music that embraces her under-celebrated culture. In this profile of Jarvi, KFAI's Ryan Dawes explores Finnish history and music.
We now bring you sports commentary from Dr. Keith Strudler of Montclair State University in New Jersey. Strudler discusses the efforts by famed skier Lindsey Vonn to race in a men's competition.
Keith Strudler is director of the School of Communication and Media at Montclair State University in New Jersey. The views expressed by WAMC Northeast Public Radio, National Productions' and 51%'s commentators are solely those of the authors and do not necessarily reflect the views of WAMC, 51% or its management.
And that's our show this week. Thanks to Patrick Garrett for production assistance. Our executive producer is Dr. Alan Chartock. Our theme music is Glow in the Dark by Kevin Bartlett. This show is a national production of Northeast Public Radio. If you'd like to hear this show again, sign up for our podcast, or visit the 51% archives on our web site at wamc.org. And follow us on Twitter @51PercentRadio