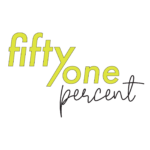 On this week's 51%, we speak with a New York Times best-selling author about her new work of fiction on women and politics, hear about suffrage and anti-suffrage exhibitions, meet a woman who connects with her Finnish past through song and listen to an essay on women and representation.
Of the 535 seats in Congress, women hold just shy of 20 percent of them. This gender disparity and other issues concerning women in American politics have been particularly scrutinized in the last few years leading up to and following the 2016 presidential election. In her new novel, "Young Jane Young," New York Times bestselling fiction author Gabrielle Zevin tells a story that looks at how we view female politicians in America and the unique challenges they face in the political arena. 51%'s Jessica Bloustein Marshall recently spoke with Zevin about her new book, and the glass ceilings women encounter when running for office.
That was New York Times Bestselling author Gabrielle Zevin, speaking with 51%'s Jessica Bloustein Marshall. Her latest book is "Young Jane Young."
The Museum of the City of New York has an exhibition running from October 11 through the summer of 2018 called "Beyond Suffrage: A Century of New York Women in Politics." It traces women's political activism in New York from the struggle to win the vote, through the 20th century, and into the fight for women's rights in our own time. The exhibition examines how women navigated New York politics in the 1920s through 1940s, often working behind the scenes to advance progressive causes related to health, labor, and good government. The exhibition also looks at the central role of New York in the women's liberation movement of the 1960s that redefined women's roles in politics and government. And it looks at ongoing campaigns for women's political power and grassroots mobilizations.
And, as 51%'s Dave Lucas tells us, there's an anti-suffrage exhibition in New York's capital.
While rates continue to climb across the U.S., the breastfeeding push often seems to miss black women. Side Effects Public Media Sarah Fentem asks: what's behind the racial breastfeeding gap?
This story was produced by a partnership between the Indianapolis Recorder and Side Effects Public Media, a reporting collaborative focused on public health.
We'll wrap up the show circling back to the theme of women and representation and glass ceilings, in an essay from writer Dr. Jeri Burns.
Dr. Jeri Burns is a storyteller, writer, and educator living in New York's Hudson Valley. You can find her at www.storycrafters.com. She also is an adjunct professor in the Department of Communication at the State University of New York at New Paltz.
And that's our show this week. Thanks to Patrick Garrett for production assistance. Our executive producer is Dr. Alan Chartock. Our theme music is Glow in the Dark by Kevin Bartlett. This show is a national production of Northeast Public Radio. If you'd like to hear this show again, sign up for our podcast, or visit the 51% archives on our web site at wamc.org. And follow us on Twitter @51PercentRadio