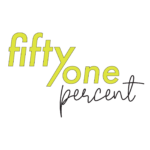 On this week's 51%, we look at women and the arts…from women as the subjects of paintings, to knitting as salvation, to filmmaking.
During the Gilded Age, to be painted by John Singer Sargent was the thing to do. He captured high society in all its glitz and glam. But the stories behind the paintings are complex and even dark at times. A new book by a Virginia writer tells the stories of four women painted by John Singer Sargent. Allison Quantz has more.
Kaycee Snowden is always making something. She knits. She makes hats, scarves, even the occasional tank top. For her, knitting replaced an old and very dangerous habit. For WCAI'S Creative Life series, Andy Short brings us the story from South Yarmouth.
Artist Alexa Lim Haas talks about her newest animated short film, Agua Viva. The film was among the twenty-four projects selected for a special one-night screening at the 2017 Borscht Film Festival in Miami, Florida. Cathy Byrd from Fresh Art International brings us the piece.
To learn more, visit freshartinternational.com.
Paint and sip debuts at a county fair in New York.
Thanks to Patrick Garrett for production assistance. Our executive producer is Dr. Alan Chartock. Our theme music is Glow in the Dark by Kevin Bartlett. This show is a national production of Northeast Public Radio. If you'd like to hear this show again, sign up for our podcast, or visit the 51% archives on our web site at wamc.org. And follow us on Twitter @51PercentRadio