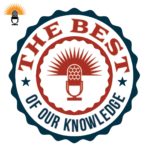 A failing high school in North Las Vegas, Nevada was given a chance to remake itself and change the lives of some struggling students. Now, less than two years later, the experiment is paying off.
Today on the Best of Our Knowledge, we'll take a tour of Desert Rose High School, and hear how students from all over the region are buying in to their new program.
We'll also see how a college in New England is celebrating its history, and spend an Academic Minute learning about a growing social movement: neurodiversity.