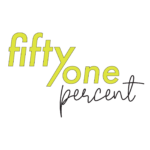 On this week's 51%, we meet a 12-year-old boxing champion. Then we tune into two stories about love, one takes shape as a course in college, the other, under fear of deportation.
A 12-year-old girl recently was named "Citizen of the Month" in Albany County, New York. 51%'s Dave Lucas tell us how Jadah Robinson was honored by County Executive Dan McCoy at the Quail Street Boxing Gym in Albany, and how she can use her accomplishments in a male-dominated sport to encourage other girls.
When a former service member needs a service dog to help with a visual, hearing or mobility issue, the Department of Veterans Affairs helps pay for it. But that's not the case for veterans who use service dogs to help them cope with Post Traumatic Stress Disorder. There's controversy over whether dogs can help PTSD patients, and if the government should foot the bill. Paige Pfleger speaks with a woman who helps unite service dogs and veterans, and brings us a story from Long Island, New York.
This story was produced by the American Homefront Project, a public media collaboration that reports on American military life and veterans. Funding comes from the Corporation for Public Broadcasting and the Bob Woodruff Foundation.
When you've experienced a bad breakup, do you try and numb the pain? A Virginia professor has made answering this question her area of expertise, with a new course on love and drugs. John Last has that story.
And now we bring you a love story of a very different sort, one occurring under fear of deportation. As Filipino schoolmates, Marco was sweet on Tess but left for the Middle East to work, and Tess went to the U.S. Three decades later–with the help of Facebook–they fell in love. Now, their idyllic lives could be upended. Paolo Mardo in Los Angeles brings us the story, part of a series entitled "At Risk in the Age of Trump."
It's time to steer away from headlines about immigration and drill down to food lines and humanity, as told by writer Dr. Jeri Burns.
Dr. Jeri Burns is a storyteller, writer, and educator living in New York's Hudson Valley. You can find her at www.storycrafters.com. She also is an adjunct professor in the Department of Communication at the State University of New York at New Paltz.
Credits: Thanks to Patrick Garrett for production assistance. Our executive producer is Dr. Alan Chartock. Our theme music is Glow in the Dark by Kevin Bartlett. This show is a national production of Northeast Public Radio. If you'd like to hear this show again, sign up for our podcast, or visit the 51% archives on our web site at wamc.org. And follow us on Twitter @51PercentRadio