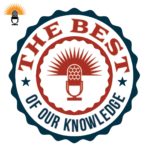 Educators around the country occasionally have to teach some controversial topics. But odds are you wouldn't put reading in that category. You'd be wrong.
Today on the Best of Our Knowledge, we'll talk to a long time education journalist about her new documentary about how the science of teaching reading is losing in the classroom.
We'll also spend an Academic Minute with a special font that is helping people with dyslexia to read.