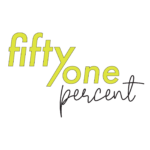 On this week's 51%, an outdoor co-op puts women front and center, we hear why the job market is tough for military spouses, who mainly are women, and hear why pregnant women with opioid addictions have trouble finding doctors.
Outdoor co-op REI CEO and President Jerry Stritske earlier this year announced the launch of an effort to promote gender equity in the outdoors. WTIP's CJ Heithoff spoke with REI Bloomington, Minnesota flagship store manager Brian Harrow about the new effort called Force of Nature, what REI is trying to achieve and why it's important.
That was Brian Harrow, Bloomington, Minnesota REI flagship store manager, speaking with WTIP's CJ Heithoff. REI commissioned a national study on women and the outdoors that was released with the announcement of Force of Nature. The study found that although more than 85 percent of all women surveyed believe the outdoors positively affects mental health, physical health, happiness and overall well-being, and 70 percent reported that being outdoors is liberating, there are obstacles, as 63% percent of women said they could not think of an outdoor female role model, and 6 in 10 women say that men's interests in outdoor activities are taken more seriously than women's.
Military families move a lot, and that makes it difficult for service members' spouses to hold steady jobs. About half of military spouses are either unemployed or underemployed – and that can take a toll on their families, their earning power and the economy. Sarah Harris reports from Watertown, New York. This story was produced by the American Homefront Project, a public media collaboration that reports on American military life and veterans. 
Chile's Constitutional Court recently upheld a measure that would end the country's absolute ban on abortions. The court's 6-4 vote accepted the constitutionality of a measure to legalize abortions when a woman's life is in danger, when a fetus is not viable and in cases of rape. President Michelle Bachelet has said she will sign the measure that passed Congress in August. It will end Chile's stance as the last country in South America to ban abortion in all cases. Bachelet, a physician and former head of U.N. Women said, quote, "Today, women have won, democracy has won, all of Chile has won." The decision cannot be appealed.
Chile legalized abortion for medical reasons in 1931, but the procedure was then banned under all circumstances in 1989 during the dictatorship of General Augusto Pinochet. Women found guilty of having abortions now face prison terms of up to five years. Still, thousands of illegal abortions are performed every year. Most involve black-market purchases of the drug misoprostol to end first-trimester pregnancies. Those who can afford it sometimes seek abortions in neighboring Argentina or beyond.
Chile is one of four countries that currently prohibits abortion in all cases, according to the New York-based Center for Reproductive Rights, though a few others have rules so restrictive that they amount to de facto bans.
Pregnant women in treatment for opioid addiction often face difficulties finding a doctor to prescribe them the medication they need to have a healthy pregnancy. Side Effects Public Media reporter Emily Forman learned that unfounded fears are driving some doctors to drop their patients. This story was produced by Side Effects Public Media, a news collaborative covering public health.
And that's our show this week. Thanks to Patrick Garrett for production assistance. Our executive producer is Dr. Alan Chartock. Our theme music is Glow in the Dark by Kevin Bartlett. This show is a national production of Northeast Public Radio. If you'd like to hear this show again, sign up for our podcast, or visit the 51% archives on our web site at wamc.org. And follow us on Twitter @51PercentRadio This week's show is #1467.