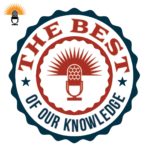 Society in the US is becoming more and more diverse. Colleges and universities are seeing many more immigrants, minorities and first in family college students applying and attending their institutions every semester. For those students, and the entire school population, the office of diversity is becoming a staple of the modern college campus.
Today on the Best of Our Knowledge, we'll travel to Las Vegas, Nevada…and talk to someone who has created an office of diversity at universities on both sides of the country.
We'll also hear how Jewish students are using their faith to become more social…and spend an Academic Minute exploring the politics of the head scarf.