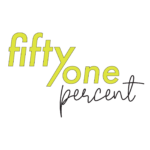 On this week's 51%, we bring you more of an interview with a woman who aims to balance the masculine/feminine scales, and meet a slam poet whose art form is mixing with more traditional poetry.
We start by bringing you part two of an interview focused on tapping into the power of femininity in leadership. Social entrepreneur Nina Simons, co-founder of Bioneers in 1990 in Santa Fe, New Mexico, has spent more than 20 years investigating the power of femininity to solve some of humanity's greatest challenges, both environmental and social, convening in an annual conference. In part one of the interview, Simons spoke with KALW's Inflection Point host Lauren Schiller about how leading from the feminine began. This second part of the interview, delves into the conference and more. Schiller asks Simons what it will take for that shift to happen where we're no longer fighting the system but creating a system where both the masculine and feminine are valued.
Hear Schiller's other conversations at inflectionpointradio.org, and on her Inflection Point podcast. You can hear the first part of the interview in 51% show #1465.
Slam poets and sonnet lovers usually don't hang out together. But in Winona, Minnesota, they do. KFAI's Sylvia Thomas reports on an unusual poetry pairing that's redefining local definitions of the art form.
And that's our show this week. Thanks to Patrick Garrett for production assistance. Our executive producer is Dr. Alan Chartock. Our theme music is Glow in the Dark by Kevin Bartlett. This show is a national production of Northeast Public Radio. If you'd like to hear this show again, sign up for our podcast, or visit the 51% archives on our web site at wamc.org. And follow us on Twitter @51PercentRadio