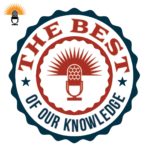 Consent has become a powerful word. A significant number of college students have reported sexual abuse on campus, and there have been policies put in place by many schools across the country to combat the problem. But getting those new rules in place was not easy.
Today on the Best of Our Knowledge, we'll talk about the complicated issue of consent on campus…and how some safeguards that were recently put in place may be getting rolled back.
We'll also spend an Academic Minute making sure younger students are getting sex ed.