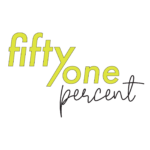 On this week's 51%, we hear about leading from the feminine, meet a singer-songwriter who embraces her black girl magic and the first woman in a certain Coast Guard role retires.
What if the root of all the world's problems is the imbalance of masculinity and femininity in our leadership? Social entrepreneur Nina Simons, co-founder of Bioneers in 1990 in Santa Fe, New Mexico, has spent more than 20 years investigating the power of femininity to solve some of humanity's greatest challenges, both environmental and social, convening in an annual conference. Bioneers is a nonprofit educational organization that highlights breakthrough solutions for restoring people and planet. In part one of the interview, Simons spoke with KALW's Inflection Point host Lauren Schiller about how leading from the feminine began, and the start of her career.
That was Nina Simons, co-founder of Bioneers, speaking with Inflection Point host Lauren Schiller, produced at KALW in San Francisco. Hear Schiller's other conversations at inflectionpointradio.org, and on her Inflection Point podcast.
Becoming a musician was no easy decision for Mayyadda. The 24-year-old singer-songwriter had to soul-search, face racism, and have a difficult conversation with her mother. KFAI's Xan Holston has a story on how she learned to embrace her Black Girl Magic.
For the first time, the U.S. Marine Corps is eyeing a plan to let women attend what has been male-only combat training in Southern California, as officials work to quash recurring problems with sexism and other bad behavior among Marines, according to Marine Corps officials.
If approved by senior Marine leaders, the change could happen as soon as next spring. The officials said marine leaders also are considering allowing women to attend boot camp in San Diego. Currently all women recruits go through boot camp at Parris Island, South Carolina, while male recruits go either there or to San Diego. The combat training comes after troops have finished boot camp, and is done both in South Carolina and at Camp Pendleton in Southern California, but women attend the course only on the East Coast. The officials were not authorized to publicly discuss the matter because final decisions have not been made, so they spoke on condition of anonymity. The boot camp decision is still under discussion.
Meanwhile, the first woman to lead the Coast Guard district that covers the Great Lakes recently retired. Elizabeth Miller of Great Lakes Today has details on her exit — and who's taking her place.
And that's our show this week. Thanks to Patrick Garrett for production assistance. Our executive producer is Dr. Alan Chartock. Our theme music is Glow in the Dark by Kevin Bartlett. This show is a national production of Northeast Public Radio. If you'd like to hear this show again, sign up for our podcast, or visit the 51% archives on our web site at wamc.org. And follow us on Twitter @51PercentRadio