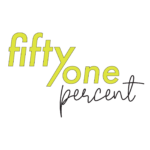 On this week's 51%, we hear from a former war correspondent. She's out with a book. And we learn how a clinic is helping bridge the gap between insurance companies and pregnant women fighting opioid addiction.
Lynda Schuster is a former Wall Street Journal reporter who began her career in the 1980s. She was the Central America correspondent, reporting on the wars in El Salvador, Nicaragua, Honduras and Guatemala. In 1983, she became the Journal's Mexico bureau chief. Following the assassination of her first husband, a veteran correspondent, Schuster was transferred to Beirut. After a time in the Middle East, she became the South America correspondent. She left The Wall Street Journal in the late 1980s to follow her current husband to his diplomatic posting in Malawi and served as the Christian Science Monitor's South Africa bureau chief. And now she has a new book — "Dirty Wars and Polished Silver: The Life and Times of a War Correspondent Turned Ambassatrix."
Insurance companies set rules that sometime make patients go for days without medicine to treat opioid addiction. These rules are especially tough on pregnant women. One prenatal clinic at Indiana University Health University Hospital in Indianapolis helps patients clear those insurance hurdles. This story was produced by Side Effects Public Media, a news collaborative covering public health.
And that's our show this week. Thanks to Patrick Garrett for production assistance. Our executive producer is Dr. Alan Chartock. Our theme music is Glow in the Dark by Kevin Bartlett. This show is a national production of Northeast Public Radio. If you'd like to hear this show again, sign up for our podcast, or visit the 51% archives on our web site at wamc.org. And follow us on Twitter @51PercentRadio