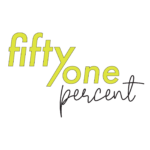 On this week's 51%, we hear from an author on unruly women, check in with blues singer Lila Ammons and a personal essay.
If you can discuss the latest escapades of the likes of Kim Kardashian, Lena Dunham and Caitlyn Jenner, you're likely plugged into the world of celebrity gossip. And even if you're not, the abundance of salacious headlines involving the behavior of female celebrities makes them hard to avoid. Author and Buzzfeed columnist Anne Helen Petersen posits that this lens of "unruliness" is responsible for the ascension of these pop culture powerhouses. In her new book, Too Fat, Too Slutty, Too Loud: the Rise and Reign of the Unruly Woman, she discusses what she sees as a phenomenon. She spoke with 51%'s Jessica Bloustein Marshall about how public criticism makes and breaks the celebrity women of today. And she starts by talking about her book.
That was Anne Helen Petersen, author and Buzzfeed columnist speaking to 51%'s Jessica Bloustein Marshall. Peterson's new book is: Too Fat, Too Slutty, Too Loud: the Rise and Reign of the Unruly Woman.
NEW YORK (AP) — Girl Scouts from tiny Daisies to teen Ambassadors may earn 23 new badges focused on science, technology, engineering and math. It's the largest addition of new badges in a decade for Girl Scouts of the USA. The effort takes a progressive approach to STEM and also nudges girls to become citizen scientists using the great outdoors as their laboratory.
Among the new badges are those that introduce kindergarteners and first graders to the world of robots and engineering. Scouts can learn basic programming and build prototypes to solve everyday problems. Older scouts will have the chance to enhance those skills, learning more about artificial intelligence, algorithms and how to formally present their work.
Other new badges focus on race car and aviation design using kits from GoldieBlox, a girl-focused toy company. The "leave no trace" approach to interacting with the environment and the study of meteorology by learning to predict weather patterns and potential hazards are among activities geared to new outdoors badges.
Lila Ammons has sung at a lot of great places big and small, in both the U.S. and Europe. You might say it comes naturally to her. Ammons is part of an accomplished Jazz family that includes pianist Albert Ammons who was her grandfather, and sax player Gene Ammons, who was her uncle. Maybe that's why she sees Jazz as a process, and why she both documents the work of her musical forbears in her shows, and sings so many styles. And she speaks about the importance of female blues singers in the promotion of the genre. She spoke with KBEM's Phil Nusbaum about her work.
HONG KONG (AP) — Hong Kong's government recently said there are no plans to remove a pair of statues depicting World War II Japanese army sex slaves known as "comfort women" that were erected in front of Japan's Consulate in the Chinese territory. Activist Tsang Kin-shing said the bronze statues were a reminder to Japan of its culpability in forcing women recruited or captured from Japan, the Korean Peninsula and elsewhere to serve in front-line brothels.
A government spokesman said Hong Kong's police have said the statues would not be removed. Tsang, a former member of Hong Kong's legislative assembly, said he wants them to remain in place for the rest of the year. Tsang said he understood the Japanese Consulate had asked the Chinese territory's government to have the statues removed. He said he'll continue to press Japan for apologies and compensation. Many Chinese nationalists say Japan has never fully repented for its brutal invasion of China and accompanying atrocities, including forcing women into sexual slavery.
The Japanese Consulate did not immediately respond to requests for comment. Japan issued an apology in 1993 over the issue and a government investigation concluded many women were taken against their will and "lived in misery under a coercive atmosphere."
We now bring you Dr. Sharon Ufberg, with her 51% segment "Force of Nature." This time she shares a personal essay.
Dr. Sharon Ufberg is co-founder of the personal development/wellness company, Borrowed Wisdom, in California. She writes for The Huffington Post and Thrive Global.
And that's our show this week. Thanks to Patrick Garrett for production assistance. Our executive producer is Dr. Alan Chartock. Our theme music is Glow in the Dark by Kevin Bartlett. This show is a national production of Northeast Public Radio. If you'd like to hear this show again, sign up for our podcast, or visit the 51% archives on our web site at wamc.org. And follow us on Twitter @51PercentRadio
You can subscribe to 51% on iTunes, Stitcher, or the Google Play store.
"Contributions to 51% #1442 come from the Associated Press. All Rights Reserved."