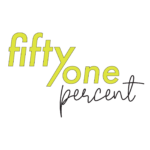 On this week's 51%, we hear from an undocumented farm worker, learn about a suffragists exhibit in New York, where U.S. Senator from the state Kirsten Gillibrand visited and find out how a comedian is navigating politics in the punch line.
We now will meet Dolores Bustamonte, an undocumented woman in the U.S. who faces deportation. Dr. Diana Bryson Barnes is a professor in World Languages and Literatures and International Affairs at Skidmore College. She and spoke with Bustamonte about her life as an undocumented farm worker and how it might change.
Bustamonte was scheduled for another deportation hearing around this time. She told Barnes that though she is still frightened about the prospect of being separated from her daughter, she was a bit calmer having made arrangements for her daughter in the event she is deported.
The Adirondack History Museum in Elizabethtown, New York has opened a new exhibit, "Adirondack Suffragists: 100 Years of Votes for Women." U.S. Senator Kirsten Gillibrand, a Democrat from New York, toured multimedia displays that show women's efforts to gain the vote as well as racial and anti-suffragette perspectives. 51%'s Pat Bradley was there.
Though the fall college semester is right around the corner, we'll take a listen to what some college students heard last semester. Sara Schaefer performs standup comedy in L.A., and she took her act on the road to college campuses. For Schaefer, performing in some politically red territories carried its own risks and comic rewards. Joanna Clay brings us on some of the tour.
And that's our show this week. Thanks to Patrick Garrett for production assistance. Our executive producer is Dr. Alan Chartock. Our theme music is Glow in the Dark by Kevin Bartlett. This show is a national production of Northeast Public Radio. If you'd like to hear this show again, sign up for our podcast, or visit the 51% archives on our web site at wamc.org. And follow us on Twitter @51PercentRadio
You can subscribe to 51% on iTunes, Stitcher, or the Google Play store.