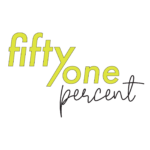 On this week's 51%, we take a look at women and water, and hear from the young man who walks, sometimes runs, miles and miles to raise awareness about women and water. Plus, we meet one of just two female police chiefs in Vermont, and a playwright confronts the fear of aging.
After completing 12 marathons in 12 months carrying 45 pounds of water, New Jersey native James Leitner began another type of journey in the name of raising awareness of the millions of women and children that have to walk carrying large cans of water for several miles daily, and how providing access to clean water can improve their lives.  In May, Leitner embarked on a more than 3,200-mile trek across the U.S. to continue his mission of bringing clean water to millions worldwide. This mileage is the same distance someone in Tanzania would have to walk in the course of a year to get water. His trek aims to raise money for clean water projects in Tanzania, to help the Philadelphia Serengeti Alliance, with donations going toward repairing wells and training communities in a certain region of Tanzania how to maintain the wells. Leitner says his motivation to focus on clean water, and women and water, was sparked while doing research for a high school assignment. I caught up with him during the beginning of his trek, as he walked and talked. Also speaking is Carolyn Colella, founder and executive director of GlobeWater & Solar Technologies.
Colchester Police Chief Jennifer Morrison recently became the first woman to be elected president of the Vermont Association of Chiefs of Police. There is only one other female police chief in the state — at the University of Vermont Police Department. Morrison tells 51%'s Pat Bradley that the 51-year-old organization previously has not been led by a woman because there have been so few female police chiefs in the state.
Cape Cod is a popular place to retire. But for 75-year-old actress and playwright Lynda Sturner, moving to Truro was a chance to start anew. She's written one of the most personal plays of her career. And it's helped her confront the fear of aging. For WCAI's Creative Life, Justine Yan has the story.
This summer, Sturner plays Marthy in the Provincetown Theater production of Eugene O'Neill's "Anna Christie." And she's thinking of writing another play soon. She says it will probably also be about a woman who is dealt a blow, but who goes on to survive, and even thrive.
SALT LAKE CITY (AP) — Women who work at Mormon headquarters in Salt Lake City, Utah, will be allowed to wear pantsuits and dress slacks instead of only skirts or dresses. The church announced the change at the end of June, in a move that one Mormon women's group called a step in the right direction.
The Church of Jesus Christ of Latter-day Saints sent employees a memo about several changes that also include expanded maternity leave and allowing men to remove their suit coats in hot weather. Church spokesman Doug Anderson said the religion's leaders made the decision about women's clothing to help employees feel more comfortable. The church last year began allowing female missionaries to wear dress pants in parts of the world with mosquito-borne diseases.
The Choir of Radio France is one of four ensembles maintained by the national radio program, and employs more than 75 singers. Max Nemhauser looks into what and why they sing, speaks with a few of the choir's women.
And that's our show this week. Thanks to Patrick Garrett for production assistance. Our executive producer is Dr. Alan Chartock. Our theme music is Glow in the Dark by Kevin Bartlett. This show is a national production of Northeast Public Radio. If you'd like to hear this show again, sign up for our podcast, or visit the 51% archives on our web site at wamc.org. And follow us on Twitter @51PercentRadio
You can subscribe to 51% on iTunes, Stitcher, or the Google Play store.