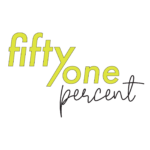 On this week's 51%, we learn that, for the first time, The Culinary Institute of America has more women than men in its student body, and it's reflected in the culinary world. And we meet one of the women enrolled at the CIA and hear her thoughts on the change.
I visited The Culinary Institute of America in Hyde Park, New York, to speak with Chef Cynthia Keller, associate dean of culinary arts, about a percentage some of you may know a little something about.
That was Cynthia Keller, associate dean of culinary arts at The Culinary Institute of America in Hyde Park, New York. And while the CIA was founded by women and enrolled women at the beginning, there was a time when women were not accepted. From 1966 to 1970, admissions requirements were changed to read: "Any male between the ages of 17 and 35…" And the 1969 catalog explained: "Girls are not accepted for the regular course—but are welcome in the special summer courses. The reason is that with so few girls applying it is uneconomical for the Institute to provide the special facilities, washrooms, etc. required." In short order, the reference to "girls" was changed to "women" and, in 1971, women were once again admitted for the full program.
After speaking with Cynthia Keller, I made my way to the tavern of one of the CIA's restaurants on campus to share a table with Stephanie Smida. She's a culinary science student, soon to be a graduate, and responds to the news of women making up 51% of her school's student body.
That was culinary science student at the CIA Stephanie Smida, soon to be doing what she wants.
And that's our show this week. Thanks to Patrick Garrett for production assistance. Our executive producer is Dr. Alan Chartock. Our theme music is Glow in the Dark by Kevin Bartlett. This show is a national production of Northeast Public Radio. If you'd like to hear this show again, sign up for our podcast, or visit the 51% archives on our web site at wamc.org. And follow us on Twitter @51PercentRadio
You can subscribe to 51% on iTunes, Stitcher, or the Google Play store.