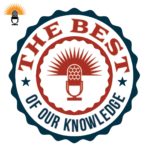 Living life as a trans-gendered adult carries its own set of issues and challenges, and society seems to slowly be opening up to accommodate and even celebrate these people. But most trans adults were once growing up as a trans child who needed support.
Today on the Best of Our Knowledge, we'll talk about the children and parents who make up the current trans generation.
We'll also spend an academic minute exploring how Americans feel about trans-gender rights.