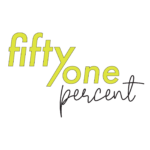 On this week's 51%, we hear from a multidisciplinary artist known for her feminist performance art  and hear what is being done to help the growing number of homeless female veterans. I'm Allison Dunne and this is 51%.
Carolee Schneemann talks about painting, performance, censorship and resistance in a telephone conversation recorded just days before receiving the Golden Lion for lifetime achievement at the 57th Venice Art Biennale. Cathy Byrd from Fresh Art International brings us the piece.
This piece was from Cathy Byrd, with Fresh Art International. To learn more, visit freshartinternational.com. Featured performance audio: Interior Scroll, The Cave, 1995, courtesy Carolee Schneemann and Electronic Arts Intermix http://eai.org
Women are the fastest growing demographic of homeless veterans. But they tend to be undercounted and underserved. Only a few housing programs for former service members specialize in helping female veterans. Rebecca Sheir introduces us to one of them in western Massachusetts.
This story was produced by the American Homefront Project, a public media collaboration that reports on American military life and veterans.  Funding comes from the Corporation for Public Broadcasting and the Bob Woodruff Foundation.
We now bring you Dr. Sharon Ufberg, with her 51% segment "Force of Nature." She interviews Marcia Jaffe who, after a vacation to Bali in 2003, created the Quest for Global Healing conferences. The conference wove together Balinese culture with western dialogue and attracted participants from all over the world. Her concept emerged into the creation of the Bali Institute for Global Renewal, offering university and high school students and adult learners experiential and service learning opportunities focused on collaborative learning, learning that combines Balinese culture and wisdom with dialogue and cross-cultural exchange. Ufberg, who participated in the Institute, asks what it was about Bali that ended up being the impetus for Jaffe's work.
That was Marcia Jaffe, founder of the Bali Institute for Global Renewal, speaking with Dr. Sharon Ufberg. Ufberg is co-founder of the personal development/wellness company, Borrowed Wisdom, in California. She writes for The Huffington Post and Thrive Global.
And that's our show this week. Thanks to Patrick Garrett for production assistance. Our executive producer is Dr. Alan Chartock. Our theme music is Glow in the Dark by Kevin Bartlett. This show is a national production of Northeast Public Radio. If you'd like to hear this show again, sign up for our podcast, or visit the 51% archives on our web site at wamc.org. And follow us on Twitter @51PercentRadio
You can subscribe to 51% on iTunes, Stitcher, or the Google Play store.