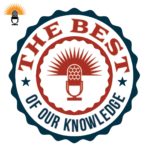 Parents who send their children to a neighborhood school in a small California city were devastated over the announcement that the school will be shut down. Then, they started taking action.
Today on the Best of Our Knowledge, we'll tell you about the fight to save Fair Oaks Elementary School in Redwood City, California.
Then we'll meet a high school English teacher who has published a series of young adult fiction book with the help of some unusual editors…the student in his creative writing class. And we'll spend an academic minute at recess.