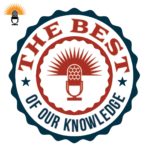 Teachers need to master quite a few disciplines to get through the school year. Communication, innovation, empathy and, importantly…ethics. Educators come across ethical questions almost every day…and dealing with them has a profound effect on students…and themselves.
Today on the Best of Our Knowledge, we'll talk educational ethics.
We'll also spend an academic minute seeing how immigration affects education.