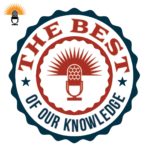 Students and teachers looking back on this school year will remember the lessons that were taught and learned, the memories of friendships made and reinforced, and in some places, the time teachers walked off the job for better pay and working conditions. And it worked.
Today on the Best of Our Knowledge, we'll have a conversation with the President of the National Education Association about those job actions, and the future of the union.
We'll also hear about a book that shows students how to build their family tree…and spend an academic minute listening to what birds are telling us about climate change.