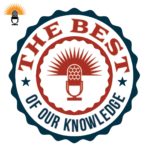 As much as we might all like to be world travelers, most young students usually stay pretty close to home. But a small group of teachers in Florida are doing their part to bring the world to these students.
Today on the Best of Our Knowledge, we'll introduce you to The Global Corner, and learn how they hope to broaden the world view of young students.
We'll also hear about the latest edition of a massive book on family health…and spend an academic minute trying to ignore the facts and follow your instincts.