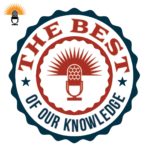 1968 was one of the most turbulent years in modern American history, filled with stories of anti-war protests, civil rights demonstrations and assassinations. June 5 marked 50 years since Robert Kennedy became one of those leaders who was gunned down.
Today on the Best of Our Knowledge, we'll hear from the author of a book about Kennedy, and how he grew to become a liberal icon.
We'll also spend an academic minute with a different view of mental health.