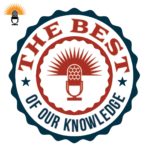 How much do you know about money? It's an important question because a new survey shows that the majority of students in the US get their financial education at home…and that education is lacking.
Today on the Best of Our Knowledge, we'll hear about that survey, and how one high school economics teacher is working to increase her students' financial literacy.
We'll also learn about how an event in outer space indirectly opened the door to college to millions of American women, and we'll spend an Academic Minute feeling loved.