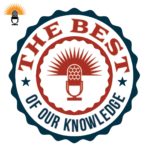 After years of economic decline and racial tension, a city in Maine that has become a popular landing spot for Somali refugees came together a couple of years ago over a very special soccer team…and a very special game.
Today on the Best of Our Knowledge, we'll hear author Amy Bass's story of how one team, one coach and one goal united this New England community.
Then we'll stay in New England with a conversation about the rising cost of college in Massachusetts…and the rising amount of student debt it's causing. And we'll spend an Academic Minute looking for a right to education.