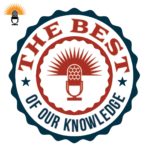 Recently there has been talk about returning citizenship and character education to public schools across the country. This has caused some controversy as you might expect. But according to at least one national educator, it really shouldn't.
Today on the Best of Our Knowledge, a discussion about character education.
Then we'll hear from a mental health trauma expert about the aftermath of another school shooting, lighten the mood with some preschoolers talking about their favorite TV character…and spend an Academic Minute looking for the Abominable Snowman.