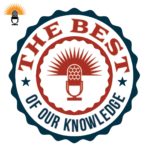 The man who introduced Alexander Hamilton to a new generation is at it again. After Hamilton, he wrote about George Washington and now he's taken on the story of another American icon: Ulysses S Grant.
Today on the Best of Our Knowledge, we return to history class and learn about the Civil War hero and 18th President of the United States.
We'll also spend an Academic Minute going way back in history, to when early humans started thinking like humans.