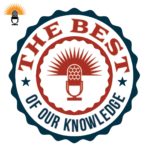 Each year in late December, we look back over the past 12 months to find the stories we especially enjoyed telling. This year, we spent a lot of time talking about people with autism. We found out the help that children with autism receive both in and out of school. But school doesn't last forever, and we found out that once they graduate, those former students can find themselves with little to no help at all.
Today on the Best of Our Knowledge, we'll look back on our segment about what can happen when a child with autism becomes an adult.
We'll also spend an Academic Minute with government, health and trust.