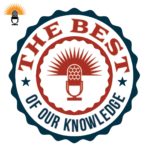 Given the size and financial strength of some large college and universities in the US, it came as a bit of a surprise that a small, liberal arts college in the Berkshires of western Massachusetts is the first institution in the country to go 100 percent solar.
Today on the Best of Our Knowledge, we'll talk to the college president who got this project rolling.
We'll also learn why many military families across the US are opting to home school their children, hear about a grant project to study water contamination, and spend an academic minute trying to bring extinct plants back from the dead.