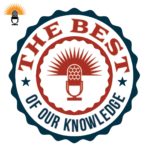 Today's college students are paying 21st century dollars for a 19th century education. That's according to a new book by an expert in educational innovation. She says colleges and universities have been operating by the same educational template for well over a century.
Today on the Best of Our Knowledge, we'll hear a discussion about how to revolutionize the university and prepare students for a world in flux.
We'll also spend an academic minute trying to figure out what it means to be a successful college student.