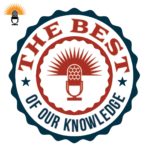 A lot of people who run schools in the US are nervous. There's new leadership in Washington and an education department that seems to have turned away from local, public schools in favor of charters and privatization. And then there are the endless standardized tests.
Today on the Best of Our Knowledge, we'll talk to a pair of educators who have decades of experience running and teaching in public schools who say these school belong to you and me.
Then we'll spend an academic minute with deciding if Wikipedia has a place in the classroom.