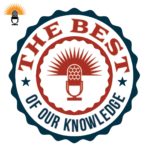 Having a child with a physical or learning disability is not easy. And when that child gets older and it's time to enroll them in school the road does not get any smoother.
Today on the Best of Our Knowledge, we'll talk to a special ed teacher who just published a book that parents can use as a roadmap for their child's education.
Then we'll hear the story of a high school in New York City that helps students who have dropped out, get back in…and stay there. And we'll spend an academic minute helping people who get so tired of waiting.