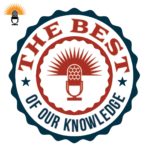 A couple of years ago, a group of major employers in the U.S. got together to provide their employees with a path to complete an important part of their education. And we're not talking about technical education or masters degrees.
Today on the Best of Our Knowledge, we'll learn about GED Works…and how this program can help employees finally get their GED.
We'll also hear the story of a musician from New Orleans who found a great teacher…and a new path in life…learn that our personal genome might not be all that private…and we'll spend an academic minute finding our if our genes can make us lonely.