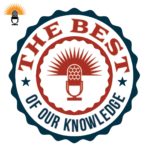 Women attending college don't exactly practice the healthiest lifestyles. That, I'm sure, comes as no big surprise. But a new study about the activity level of these students shines a new light on what can motivate a woman to start eating better and getting some exercise.
Today on the Best of Our Knowledge, we'll talk to the lead author of that study to see what it takes to get some college age students moving.
We'll also learn that pressure on women to be their best doesn't start in college…and we'll spend an academic minute dealing with peer pressure to chow down.