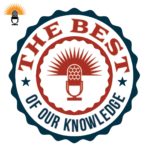 Colleges don't admit students, they admit applications. That's what a long time college application consultant says about the current state of college admission in the US.
Today on the Best of Our Knowledge, we'll talk about how students can make themselves attractive to the college of their choice…and when they should start trying.
We'll also learn that the number of words a child learns goes a long way toward academic success in the future…and we'll spend an academic minute looking for heroes.