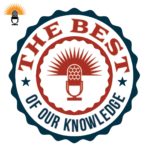 You know what almost never happens anymore here in the US? A unanimous Supreme Court decision. But last week that's just what happened. The court ruled that school districts are required to give students with disabilities more than just the bare minimum education.
Today on the Best of Our Knowledge, we'll talk to a special education expert about this decision and what it may mean for students with disabilities, from minor learning disorders to children on the autism spectrum.
We'll also spend an academic minute helping students who may have had a concussion.