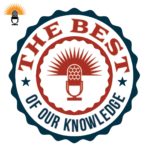 Reading is the core of the Common Core, and yes that's still a thing. For the most part, education cannot begin without a student first learning how to read.
Today on the Best of Our Knowledge, we'll take another look at the book Reading Reconsidered, which looks at the power of reading and how it is being taught on all levels…or at least, maybe, how it probably should be.
We'll also spend an academic minute learning why writing a science good science paper means writing a good story.