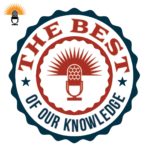 So we're going to start out close to home this week. New York Governor Andrew Cuomo recently toured the state promoting his legislative plans for the New Year. He spent a lot of that time talking about education…and leaders around the state noticed.
Today on the Best of Our Knowledge, we'll hear reaction to education policy changes in the Empire State.
Then it's off to the UK to hear how scientists are trying to repair defects in DNA with gene splicing…and we'll spend an Academic Minute learning fertility from a fruit fly.