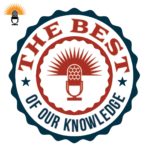 It's finally over! After two years of non-stop election coverage we can finally take a little break from all the talk about politics and scandals and…whatever. That makes this a perfect time to revisit a book about politics in the classroom. We've been hearing about the decline of civics education for years…and one issue keeps arising: is it possible to keep politics out of civics? For that matter, is keeping politics out of the classroom a good idea at all?
Today on the Best Of Our Knowledge, we'll talk to the authors of the book "The Political Classroom" about how keeping politics in the classroom can go a long way towards teaching students how to participate in civics discussions and political life.
And we'll spend an academic minute talking political accounting.