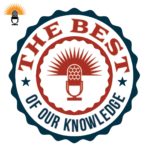 There are small colleges and universities across the country that have nursing, physical therapy, even pre-med majors that cannot afford to open and maintain a cadaver lab. But there is a way for these students to get the hands-on learning they need. Introducing the SynDaver.
Today on the Best of Our Knowledge, we'll visit a university anatomy lab and see just how life like these artificial bodies really are.
We'll also hear how the rise in food allergies in students is changing the job of school nurses, learn about a new center the US Army is opening for children with autism and spend an academic minute finding out if your dad's mental health can make a difference in yours.