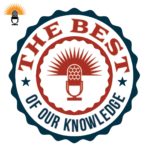 Since the late 1980s, more and more schools around the US have adopted zero tolerance policies towards discipline. Some have said that the policies have made schools safer but critics say the rise in suspensions and expulsions harm more than just the students being punished.
Today on the Best of Our Knowledge, we'll talk to the author of the new book Ending Zero Tolerance…and why he feels it's time to completely rethink school discipline.
We'll also spend an academic minute trying to remember if we ran this Academic Minute segment before.