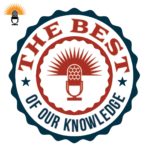 Teaching politics can be an interesting balancing act in the best of times. This year…who the heck knows? Today on the Best of Our Knowledge, we'll talk to a professor of politics about exactly how he gets his message to students…and how they get theirs right back to him.
We'll also hear from a professor who is fascinated by the world of magic and magicians…and thinks you should be too.
And we'll spend an academic looking talking about how what you read influences what you write.